I have been working on a few posts about all kinds of things and none of them have come together all that well.  So instead I bring you something appropriately seasonal!
Over the last week my wife and I have been revisiting some of our favorite Christmas specials on Netflix.  While there are some great Christmas classics for the big screen (White Christmas anybody?) the small screen has produced a wonderful amount of quality holiday spirit!
Below are some of my favorite Christmas episodes.  This list is by no means exhaustive but these are some I have enjoyed this year that I thought you might as well.  (The links are to the IMDB pages)
Scrubs Season 1 Episode 11 "My Own Personal Jesus"
Carla doesn't believe in Jesus but her new boyfriend Turk does.  J.D. gets stuck working a nightmare shift.  It is all redeemed when a sick woman finds out that she is giving birth to a baby and Turk has to follow a God given star to find her in the park!
Frasier Season 5 Episode 9 "Perspective on Christmas"
This isn't just the best Frasier Christmas episode, it might be in the running for best Frasier episode.  Martin gets stuck singing "O Holy Night" in the Christmas pageant but he can't hit the high note.  Frasier accidentally tells Roz's mom that Roz is pregnant.  Niles gets stuck on top of an elevator.  Daphne thinks Martin is dying.  Frasier's Christmas present is to tell everyone just how much he loves them and why.  When they protest, and in a great punchline to the episode, Frasier calls up a masseuse!
The West Wing Season 1 Episode 10 "In Excelsis Deo"
The President buys books at a used book store.  C.J. finds out her secret service code name is "Flamingo" presumably because she looks like one and Donna wants skiing equipment, only to get an old used book about skiing.  But this episode shines because Toby uses his White House clout to arrange a funeral for a homeless veteran.  A frustrated President chides him by saying, "Do you not think every veteran in the country will now be asking us for a funeral?" Toby disarms him with one line, "I certainly hope so, sir."  Oh and Mrs. Landingham has her best scene of the show by telling us about her twin sons who died in Vietnam.
Doctor Who Season 6 Christmas Special "A Christmas Carol"
I am not a huge fan of any of the Doctor Who Christmas episodes except for this one.  A grumpy planet owner refuses to let a spaceship land, endangering everyone's lives.  The Doctor revisits all of the owner's past Christmases to find out why he is so grumpy.  Due to the timey-wimey stuff, it turns out the Doctor is to blame but in the end the Doctor convinces him to save the day.  This could have been just one more of the countless riffs of "A Christmas Carol" but it manages to be very fresh and heartfelt.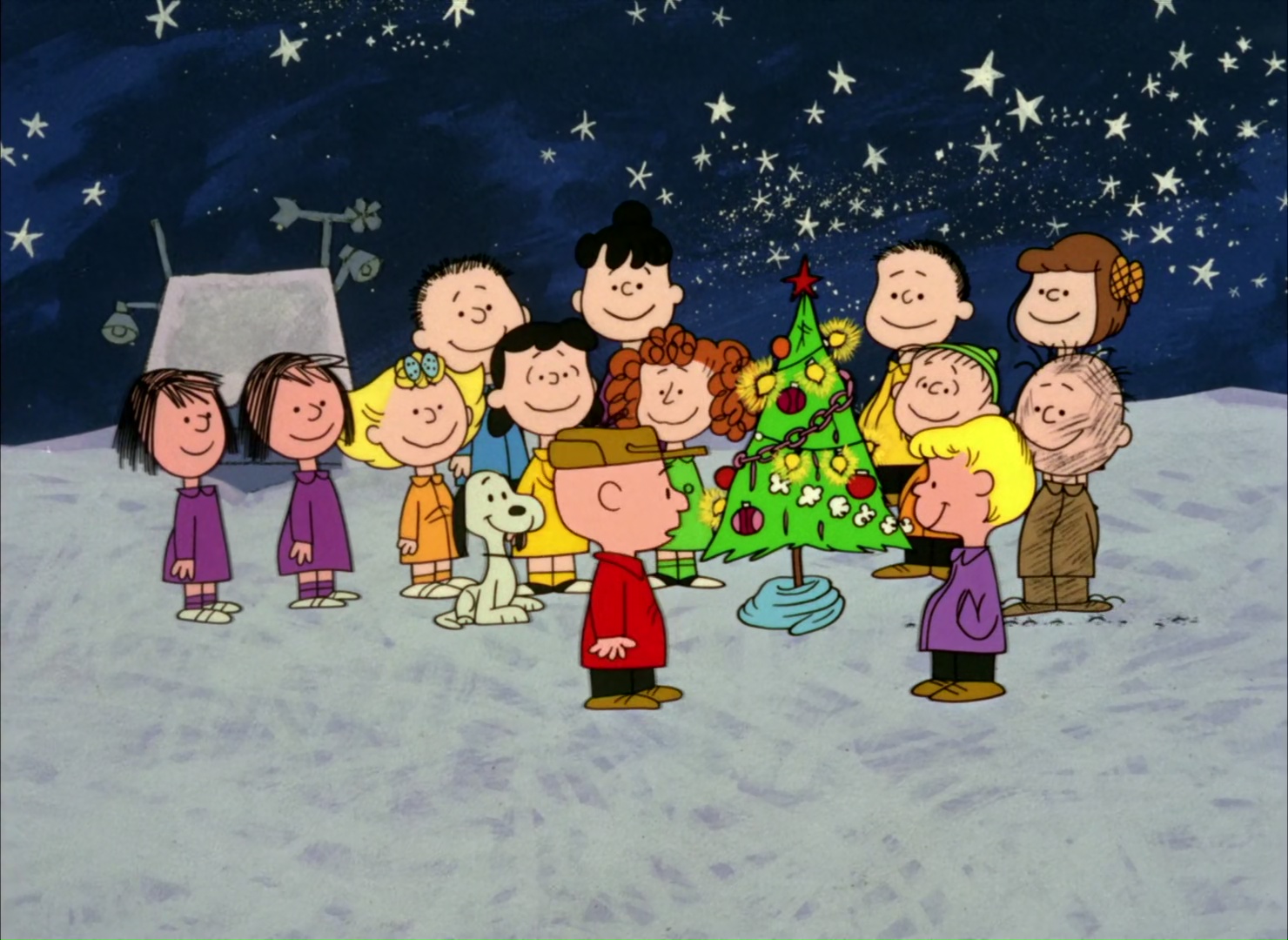 Who can keep themselves from mentioning the classic of classics?  What more needs to be said except Charlie Brown saves Christmas by ruining it.  Although 50 years later it is saddening that this show did nothing to actually change consumerism from devouring Christmas.  In that vein, a certain South Park special is also worth noting.  .  .but not watching.
So there you have it.  I accept your gratitude for filling up your Netflix queue for the next couple days!  You can suggest other favorites in the comments below.
And Merry Christmas!